For Zin Mar, a woman in her 50s who has lived her entire life in a north Yangon neighbourhood now tucked away behind one of the city's most expensive luxury housing projects, the world as she knew it ended on the morning of November 19.
"It was like an apocalypse when they bulldozed our homes," she said, describing the events of that day.
It was shortly after dawn, at around 6am, that the soldiers—at least 100 of them—arrived. Residents were given half an hour to collect their belongings and leave before the demolition of some 100 homes behind the Min Dhamma housing complex began.
"Some people fainted, and some who had health issues had to be taken to a clinic after they suffered acute attacks," Zin Mar* recalled.
Three days earlier, junta troops came to tell residents that they had no right to be there. They tried to force them to sign forms acknowledging that they were squatters, but most refused.
Like many others living in this small, working-class neighbourhood near the intersection of Min Dhamma and Aung Theik Hti roads, Zin Mar's family had been there for generations. It had once been farmland, of which her ancestors had acquired a modest plot more than 80 years ago. The property had been in the family's name ever since and she had the papers to prove it, she said.
But none of that mattered now, as the bulldozers erased not just the homes that occupied the land, but also their owners' claim to it.
Before the military seized power in a coup nearly two years ago, developers had offered her family 500 million kyat ($240,000) for their 5,000 square foot home. They refused to sell, however, feeling that they couldn't leave a place that had meant so much to them. The sight of it all being reduced to rubble in a matter of minutes left them heartbroken.
"They don't care how we feel. They just do as they please," she said sadly.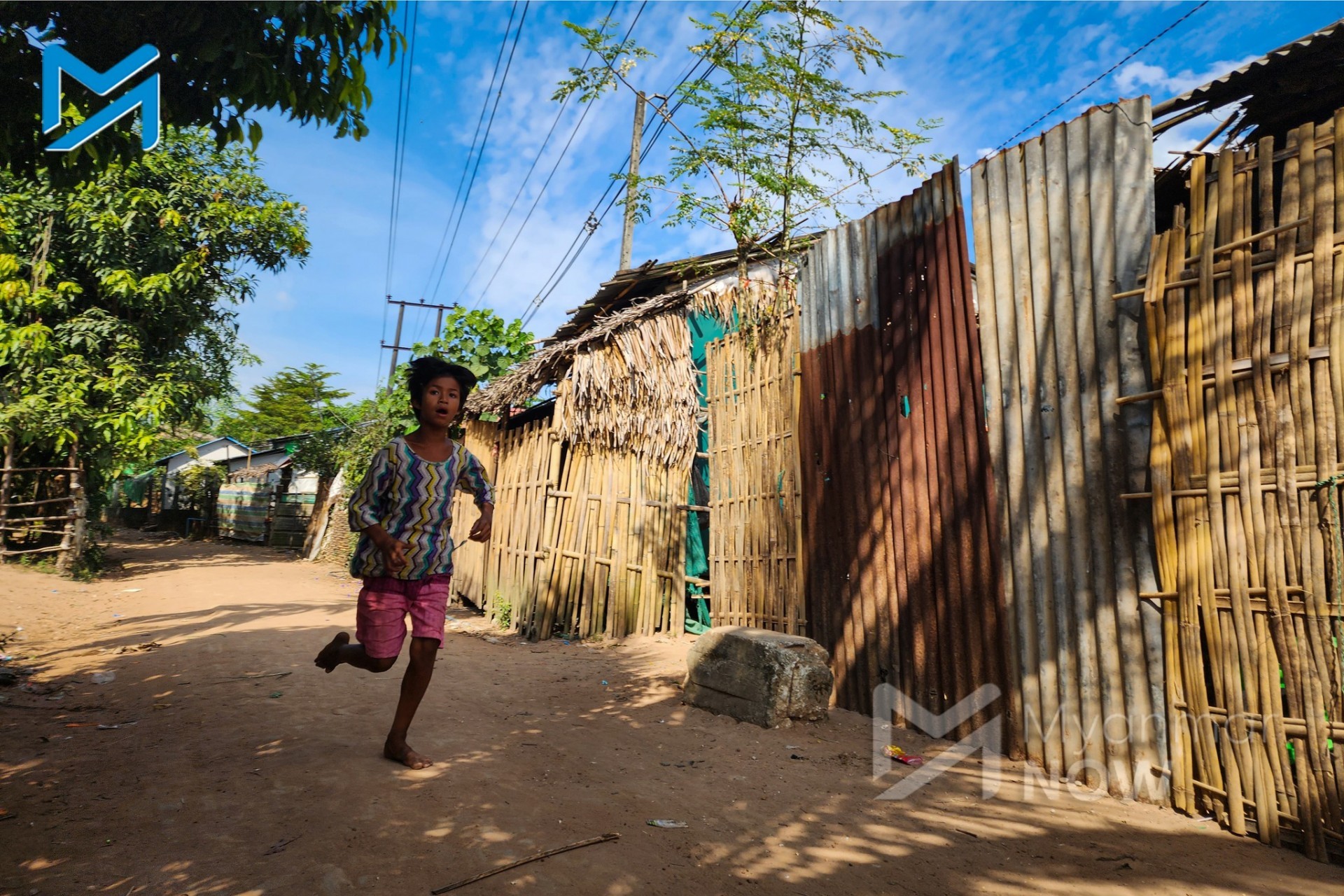 Homeless within half an hour
Tens of thousands of homes have been destroyed all over Myanmar as part of the military's campaign to crush resistance to its rule. The greatest devastation has been inflicted on anti-regime strongholds in rural Sagaing Region and other relatively remote areas. But many major urban centres have also witnessed scenes of wholesale destruction.
In the cities, however, the junta has been motivated by more than just a desire to punish its opponents. At a time when it is facing attack from almost all sides, the military has been careful to maintain unity within its ranks. And it has done this in part by granting land permits to high-ranking officers.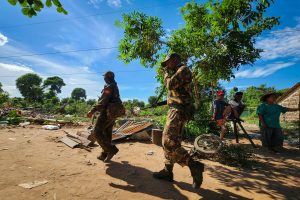 "This is the kind of special privilege that the top generals often bestow on those who cooperate and get along well with them," said Htet Myat, a former army captain who defected from the military after the coup.
In many cases, however, the land that is granted is already occupied, often by thousands of people. Myanmar Now estimates that in the closing months of last year, as many as 60,000 Yangon residents were forced into homelessness by moves to claim real estate that is now the property of regime loyalists.
This is not the first time that this has happened. The regime that crushed the 1988 pro-democracy uprising also forcibly evicted thousands of people from an area between Pyay and Insein roads, turning it into a high-end residential zone. The houses that were destroyed behind Min Dhamma Road in November were the last vestiges of that old neighbourhood.
Khin Hla, 74, can recount the history of the area in detail. She was born and raised there, and had recently built a new house on the property she inherited from her parents, hoping to leave it to her children and grandchildren.
"I built the house so my children would have somewhere to live after I die. But you can see how it was turned into a pile of garbage within half an hour," she said, wiping away her tears.
Now, all 20 members of her family were homeless, she said.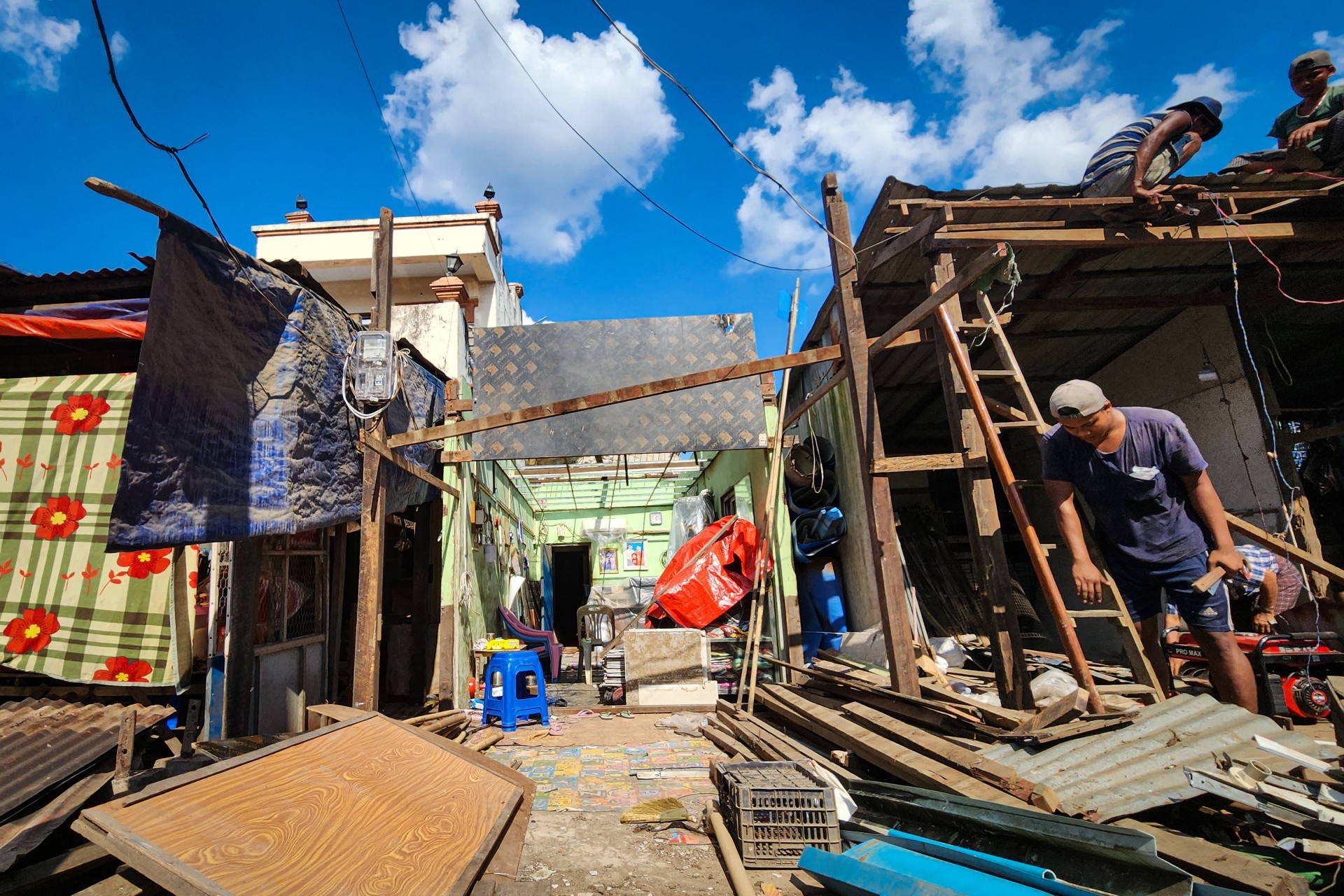 Bitter silence
Win Htay, 54, was a newcomer to Yangon. He came to the city, where his wife and children were already living, only after his health, and his agribusiness in Ayeyarwady Region's Lemyethna Township, failed. The family lived in a small house in a remote corner of the city, between Pyay Road and No. 3 Road in Mingaladon Township, while Win Htay sought treatment for his illness.
Somehow they managed, at least until soldiers arrived one morning in mid-November. The day had started well, with fine weather, as the monsoon season retreated and the cooler, more comfortable months of winter began. But when the order came to leave by November 18, Win Htay's hopes for a better future were shattered.
Already depressed and in poor health, he became even more despondent. He stopped eating and then, on the morning of November 19, he hanged himself from an almond tree in front of his house.
His adult son rushed to the scene when he heard the news of his father's death. But the sight of the lifeless body hanging from the tree stopped him in his tracks.
"I couldn't bear to see him in that condition. I only glanced at him once from a distance, but I couldn't get any closer," he said.
He refused, however, to speak out against the military for its role in ending his father's life.
"I don't want to say anything about the army. I will keep the words in my heart," he said bitterly.
Since the coup, at least 1,000 other families have lost their homes in Mingaladon Township, displaced by junta troops and bulldozers sent to clear some 500 acres of land that, until recently, had been occupied by long-established communities.
Asked about this situation in March of last year, the junta's spokesperson, Maj-Gen Zaw Min Tun, told RFA news that the removal of "squatters" was a matter of restoring the rule of law. Since then, the regime has only accelerated its efforts to seize more land within Myanmar's cities.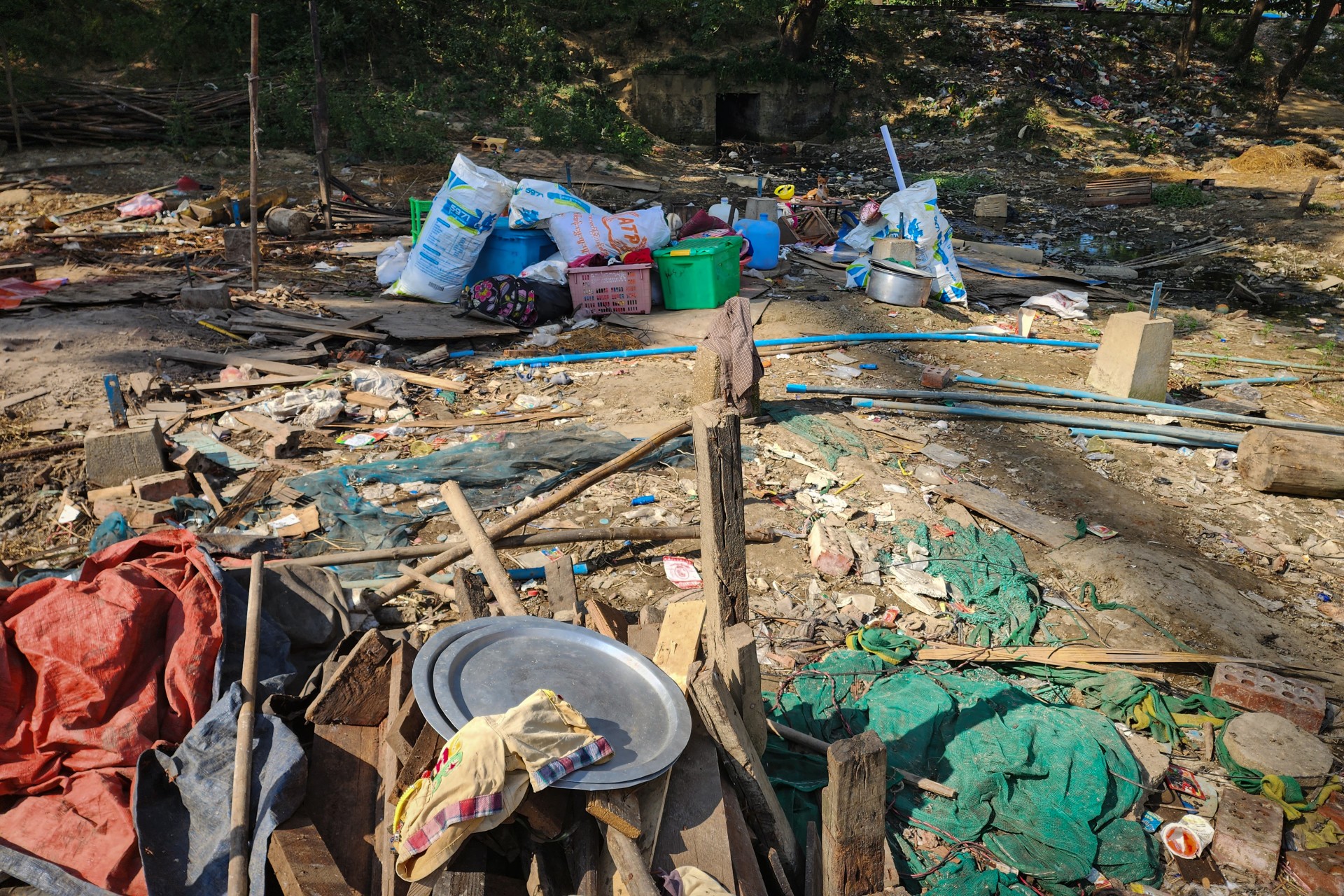 Ongoing struggle
According to Tun Myint, an MP from Myanmar's ousted ruling party, the National League for Democracy, every coup leader since Ne Win, who seized power in 1962, has followed the same practice of displacing civilians from property of economic or strategic value.
"In 1962, many properties were nationalized. The lives and livelihoods of the people were destroyed. It was the same in 1988, and it is the same now," he said.
For some, it is a fate that they have had to suffer repeatedly.
Tracy, a 36-year-old activist, was just a toddler when her family's home near Yangon University's Hlaing Campus was demolished in the wake of the 1988 uprising. But she was old enough to remember how their new home, near the Bayinnaung bridge in Mayangon Township, was similarly destroyed in 1996 after another period of unrest.
This memory left a lasting mark on her mind, and made her determined to have a home of her own one day. It was not long before the 2021 coup that she finally achieved her goal. But once again, her dream of stability was destroyed when heavily armed soldiers arrived in her neighbourhood on November 30, 2022, and ordered all of its residents to leave.
Within half an hour, her two-storey house in Mayangon—built with her hard-earned savings—was flattened by bulldozers, along with the homes of all her neighbours.
"It was like my whole life was destroyed. I know I can start over, but I worked so hard to reach this stage. It took me 20 years of struggling to get this far in my life," she said.
But for now, Tracy's desire to rebuild her life has taken a back seat to a different struggle—one that aims to remove the cause of her country's troubles once and for all.
"The more they do this, the more the public will hate them. People like me who have always hated the military now hate them twice as much. We will fight the dictators, no matter how difficult it is," she said.
Source: Myanmar Now