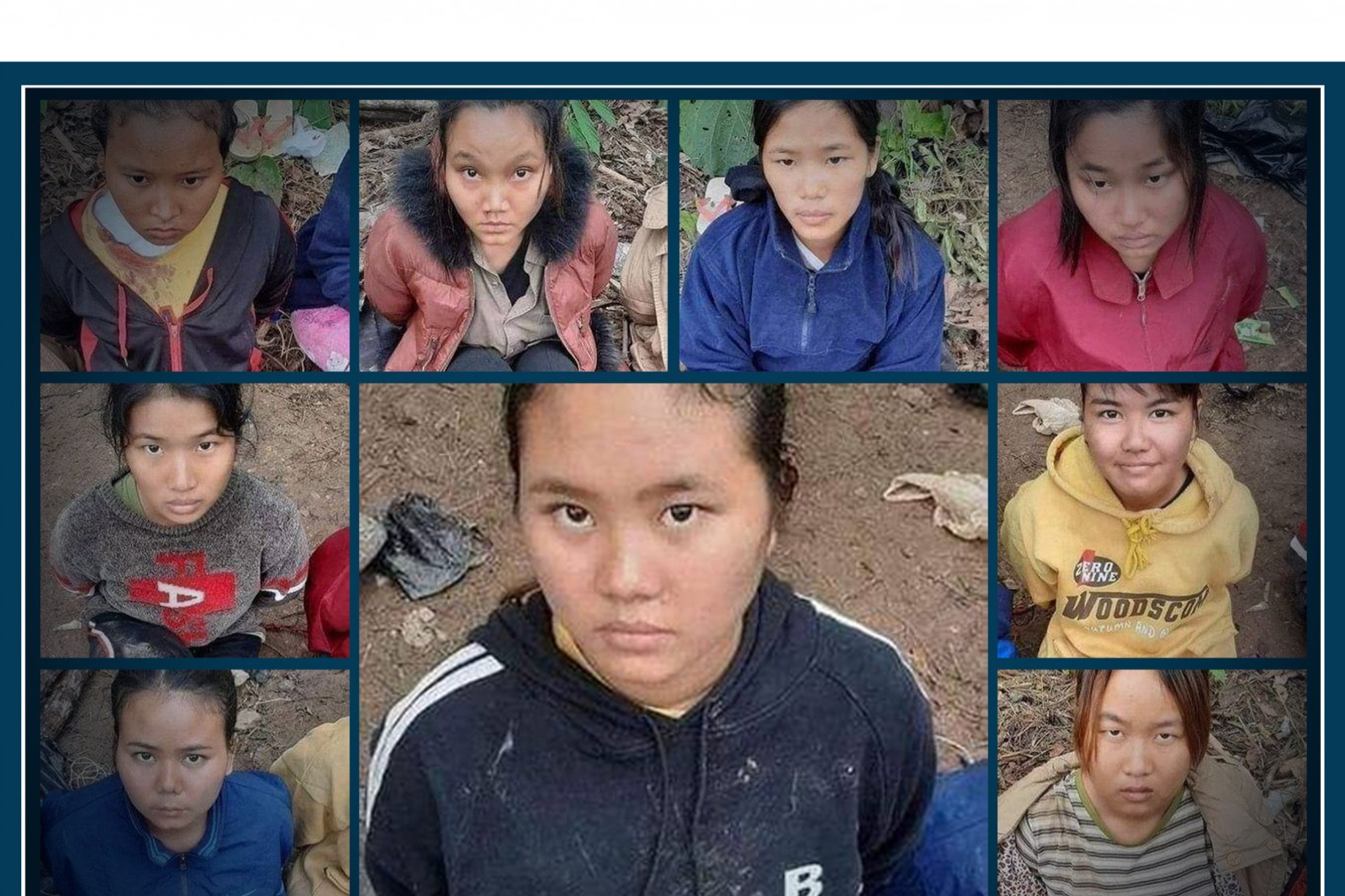 Nine medics detained during a military raid on a People's Defence Force (PDF) base in Kalay last month have been transferred to the township prison, where they have been denied family visits amid allegations that at least one has been beaten in custody.
Pictures of the captured medics, all women aged between 20 and 28, went viral after the junta posted them to social media. Another three people detained during the November 16 raid were apparently tortured to death by soldiers.
The nine women were initially taken to the headquarters of the military's Kalay Regional Operations Command. Six were sent to the prison on November 24 and the other three were transferred on November 28.
The women are: Daisy Van Lal Rawni, Zam Zo Zam, Lal Muan Kimi, Laltlan Hlui, Lal Pian Feli, Man Lam Dim, Niang Don Ciin, Lal Lun Sangi and Mal Sawn Dawngi, the Kalay PDF has said.
"We heard one of them got injured in the thigh during the interrogations," said Victor, a Kalay PDF member. "We are still not certain if it was just one of them who got beaten or all of them."
A relative of one of the women said that prison officials had denied visits on the grounds of Covid-19 restrictions, but that family members had been allowed to send food, medicine and other supplies to the detainees.
"We managed to send them some clothes last Saturday," said the relative. "We are still not sure what kind of charges they will have to face. They haven't told us anything yet."
Kalay has been a stronghold of resistance forces since March, but last month's raid was the first time the junta's forces managed to overun a PDF base there.
On November 27 junta soldiers burned down 26 houses and 10 barns in villages in the south of Kalay Township, the Kalay PDF said on Wednesday.
Since the arson attacks, some 10,000 people have been displaced from 10 villages in the township, the statement added.
Source: Myanmar Now