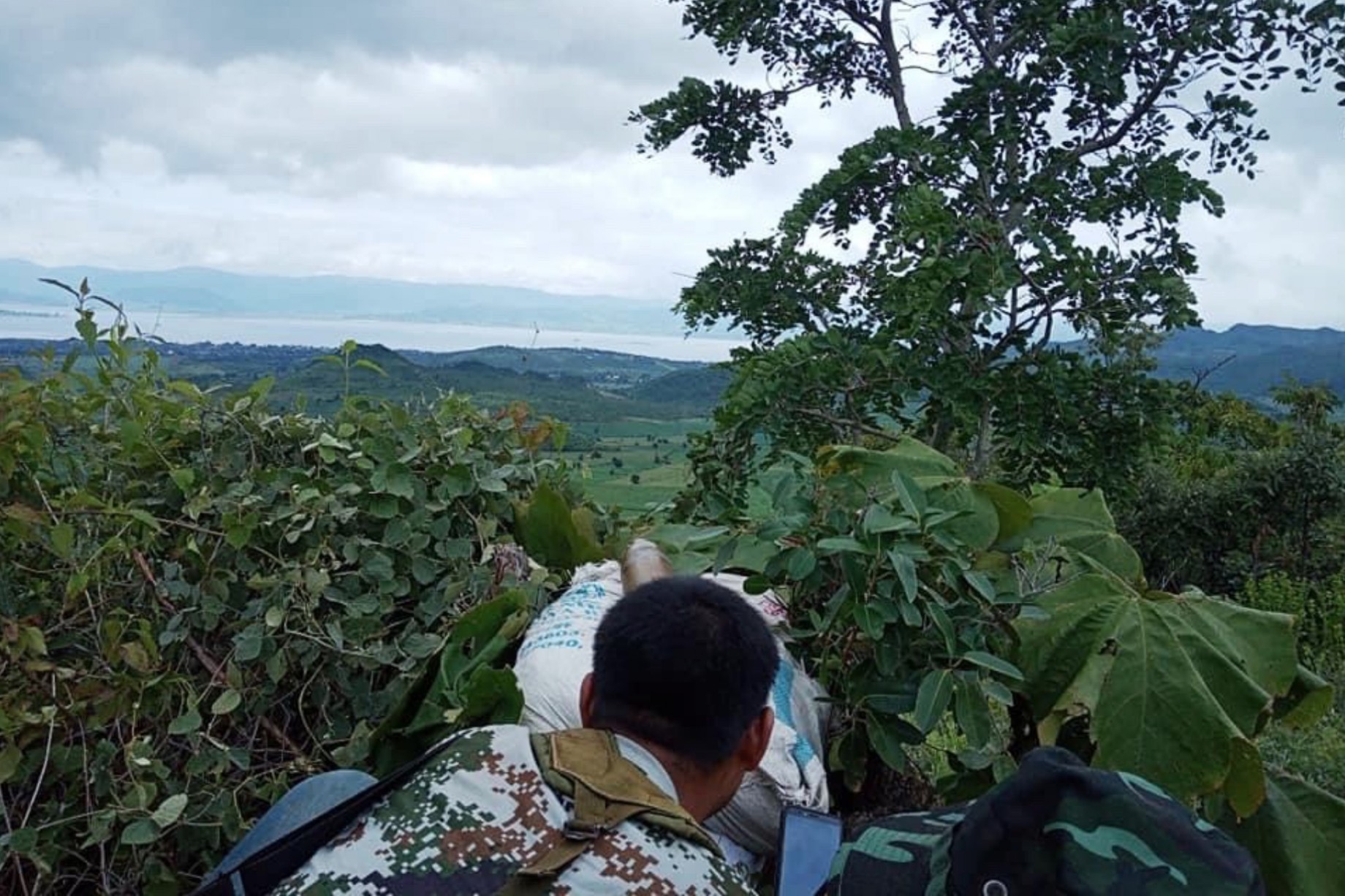 Battles between anti-junta resistance groups and the Myanmar army have been intensifying in Pekhon—a geographically strategic southern Shan State township bordering Kayah (Karenni) State—since late October, according to resistance forces based in the area.
Local People's Defence Force (PDF) members believe that a massive military operation is underway to quell growing armed resistance movements in the area because of Pekhon's location next to Pinlaung Township, through which anti-junta forces can access the military's capital of Naypyitaw.
On October 22, the PDF killed five junta personnel in an ambush on the base of Light Infantry Battalion (LIB) 336 in downtown Pekhon, The attack triggered retaliation from junta forces and more clashes with the PDF.
The army's Military Operations Command (MOC) No. 7 and troops from LIB 336 have set up bases on a hill in Pekhon that is surrounded by civilian communities.
Since October 27, they have increasingly been firing artillery shells into these civilian areas and sending reinforcements troops to Pekhon, resistance groups and locals said.
"If the PDFs managed to occupy the entirety of Pekhon Township, all of the military's operations in Moebye [in Shan State] and Loikaw [in Kayah State] would fail," an officer from the Pekhon-based chapter of the Karenni National Defence Force (KNDF) told Myanmar Now.
"Pekhon is the entrance to Karenni State. For these reasons, the military has been doing everything that they can to take Pekhon from the PDFs," she explained.
The KNDF officer said that, according to locals, the military set up artillery at the township's general administration office and police station in late October, and laid landmines on a path leading to the area.
A spokesperson for the Pekhon PDF told Myanmar Now that the group had received intel suggesting that the military was planning a major operation in Pekhon.
"Sources close to the military's networks have said that there is a military operation underway. In the army, if there is going to be an operation, they'd have to plan it first," he said. "The intel we have received claims that the plan includes permission to use jets if necessary."
He also noted that many attacks on Kayah State have been under the supervision of the Pekhon-based MOC No. 7.
"The military always raids and torches villages on their path," he explained of the junta troops travelling through Pekhon and to Kayah State. "They also break into civilian homes, point their guns at random civilians and even shoot them sometimes. There were several occasions where they stepped on the civilians' heads with their boots."
Several barns were lost in a fire started by Myanmar army soldiers to burn three huts on a farm between the villages of Hkawng Ei and Settaw in Pekhon on Thursday morning.
Three homes in Larwhe village were also torched by the junta's armed forces on Wednesday, with soldiers looting nearly all the houses in the village, prompting more than 300 people to flee.
A man in a farm in Moebye Township was also killed after getting hit by shrapnel from an artillery shell fired by the military on October 29.
Locals in the region have been unable to tend to their farms during the current harvest season due to the ongoing junta assaults, creating food insecurity for the coming year, a man helping the displaced persons said.
"They still haven't even harvested their crops. I think they have all gone mouldy now. They're very likely to lose all of their paddy fields," he told Myanmar Now.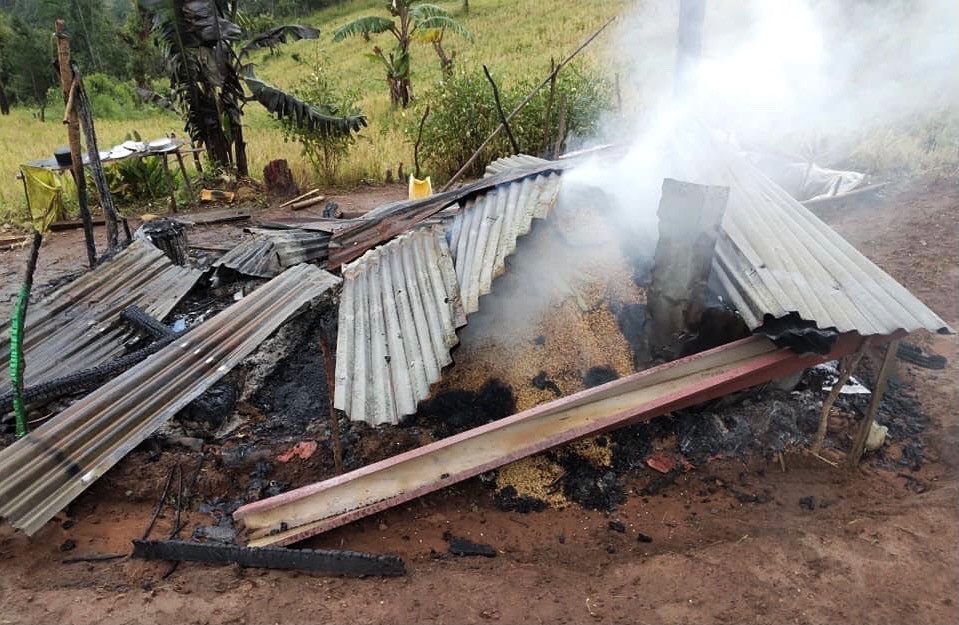 More than 2,000 villagers from Kathea, Larwhe, Settaw, Hkawng Ei and Loi Long villages have fled their homes and are seeking shelter in other villages, along with some two-thirds of the population of Pekhon town.
They are expected to be forced to flee again as fighting escalates, the man said.
Myanmar Now tried to contact junta spokesperson Gen Zaw Min Tun to comment on the allegations of Myanmar army soldiers looting and torching villages and shooting at civilians, but the calls went unanswered.
The military council has not released any statements regarding the fighting in Pekhon.
Pekhon has a heavy military presence, with LIB 421, and engineering, artillery and signal battalions also based in the township in addition to LIB 336 and MOC No. 7.
Source: Myanmar Now