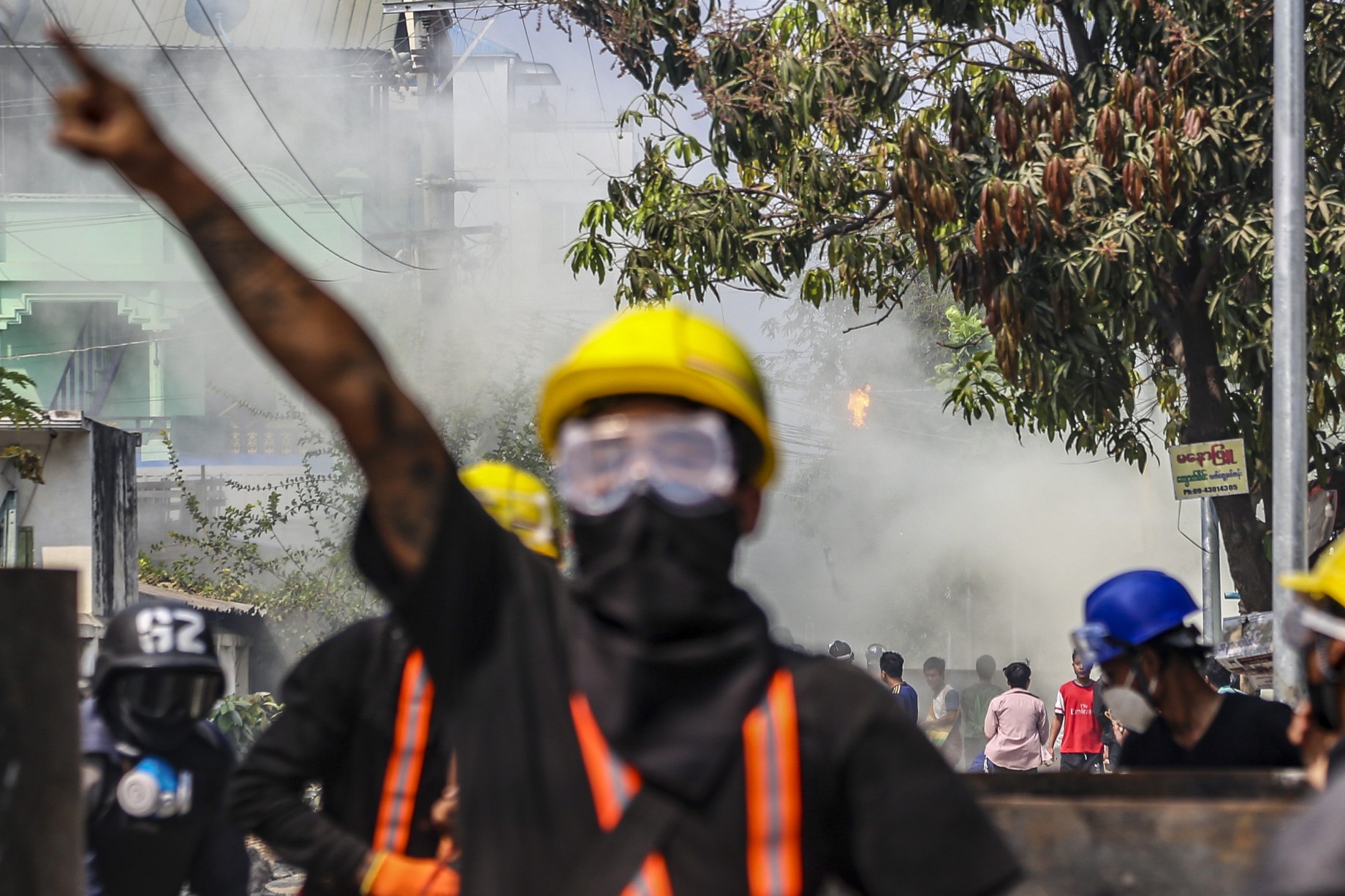 Until four years ago, 63-year-old widow Khin Kyi made a living selling used books in the Myaynigone commercial district in Yangon's Sanchaung Township. Then she started selling noodle salads to make ends meet. Now she has nothing to rely on, not even her four sons.
First the pandemic, then the coup, robbed her of her livelihood. Of the two, the latter has done far greater harm. She may have been strong enough to survive a recent bout of Covid-19, but recovering from the coup may prove far more difficult.
Thanks to a niece, she has food to eat. But that is far less support than she would have had if her four adult sons were still around. Before the coup, they often visited her home. Now she has no idea when they will return.
"My niece has been sending me food these days. I feel quite small since I don't have my sons with me anymore, but I'm trying my best to stay strong as I want to see them all again," she said.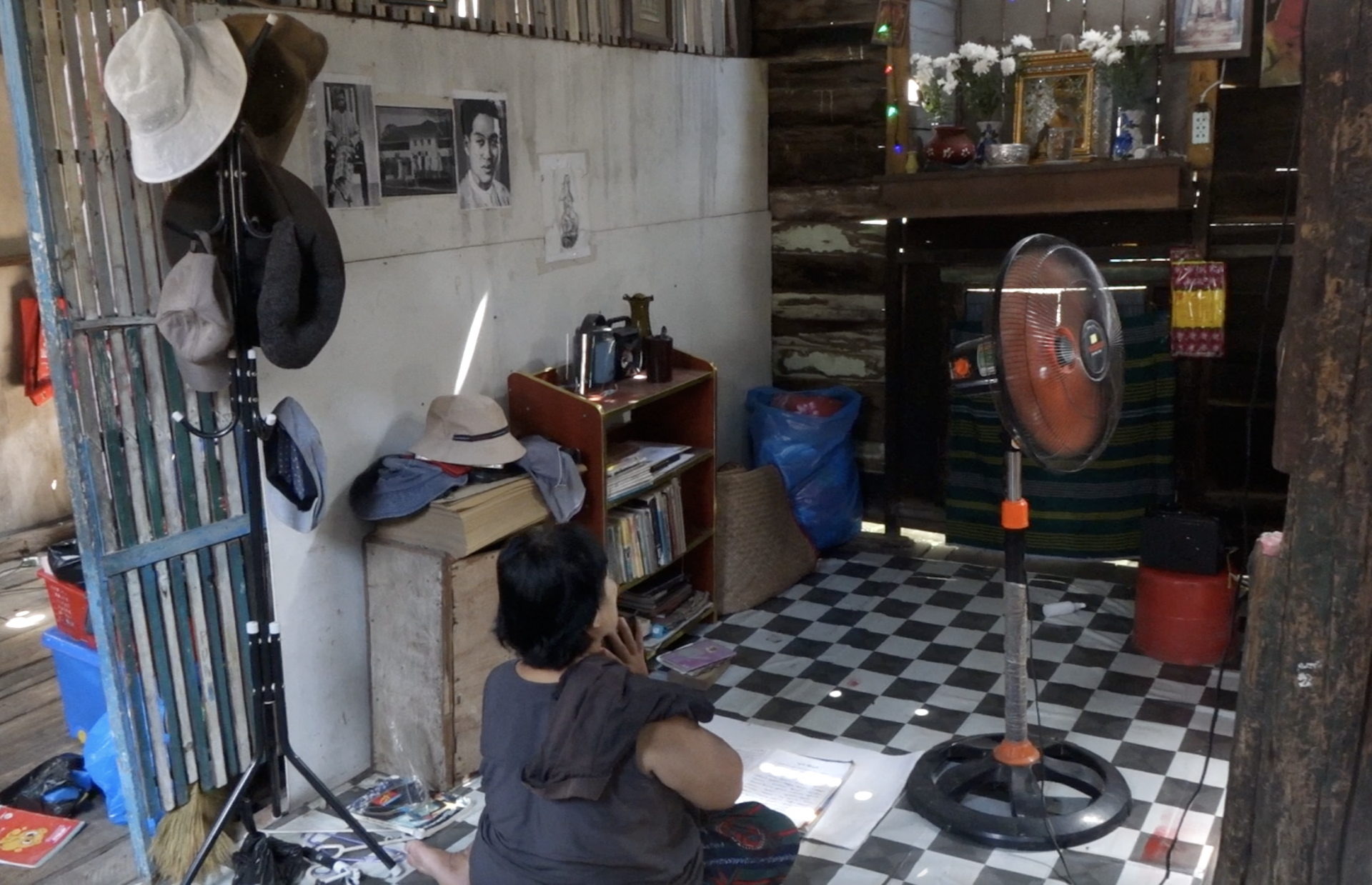 Her oldest son, 34-year-old Thu Zaw Kyi Win, has a family of his own, with two young sons, aged three and four, and a third child on the way. It has been months since he saw them last.
He longs to reunite with his family—not only with his wife and children, but also with his mother and brothers. But as the only son who is not in the custody of the coup regime, he doesn't dare return to any of the homes he has known, lest he, too, ends up sharing his brothers' fate.
"The only way all of our families will ever be able to reunite is if we win this revolution," he says in a determined voice.

The solitary son
Now in hiding, Thu Zaw Kyi Win plays down the price he and his brothers have had to pay for opposing Myanmar's dictators: "I knew I would have to face these things if I did this, so it wasn't unexpected when my brothers got taken."
In his eyes, however, there is a look of deeper concern. Perhaps he is thinking of his mother, and the mother of his sons. But rather than dwell on this, he returns to the subject of his brothers.
Naing Zaw Kyi Win, the next in line, was arrested on April 10 for taking part in a workers' strike in Yangon's Shwepyithar Township. He is currently being held in Insein Prison, where the two brothers previously served 14 months for their involvement in a similar strike in February 2015.
Twenty-seven-year-old Naing Zaw Kyi Win was working as a driver at a factory before the coup. A loner who kept largely to himself, he was also known for helping his co-workers with their problems.
Thu Zaw Kyi Win acknowledged that his brother had drifted away from the rest of the family before the coup. "He lived alone and never really talked to any of us," he said.
Ironically, before the coup tore the family apart, it brought the two brothers together again. United in their commitment to fighting the regime that seized power on February 1, they were both quick to join the Spring Revolution.
Thu Zaw Kyi Win has heard that his brother was among those who took part in a protest inside Insein Prison in July. As punishment, he was reportedly beaten and placed in an isolation cell.
Although this could not be confirmed, it has added to the emotional burden of both his mother and the only brother still in a position to know anything about the rest of his family.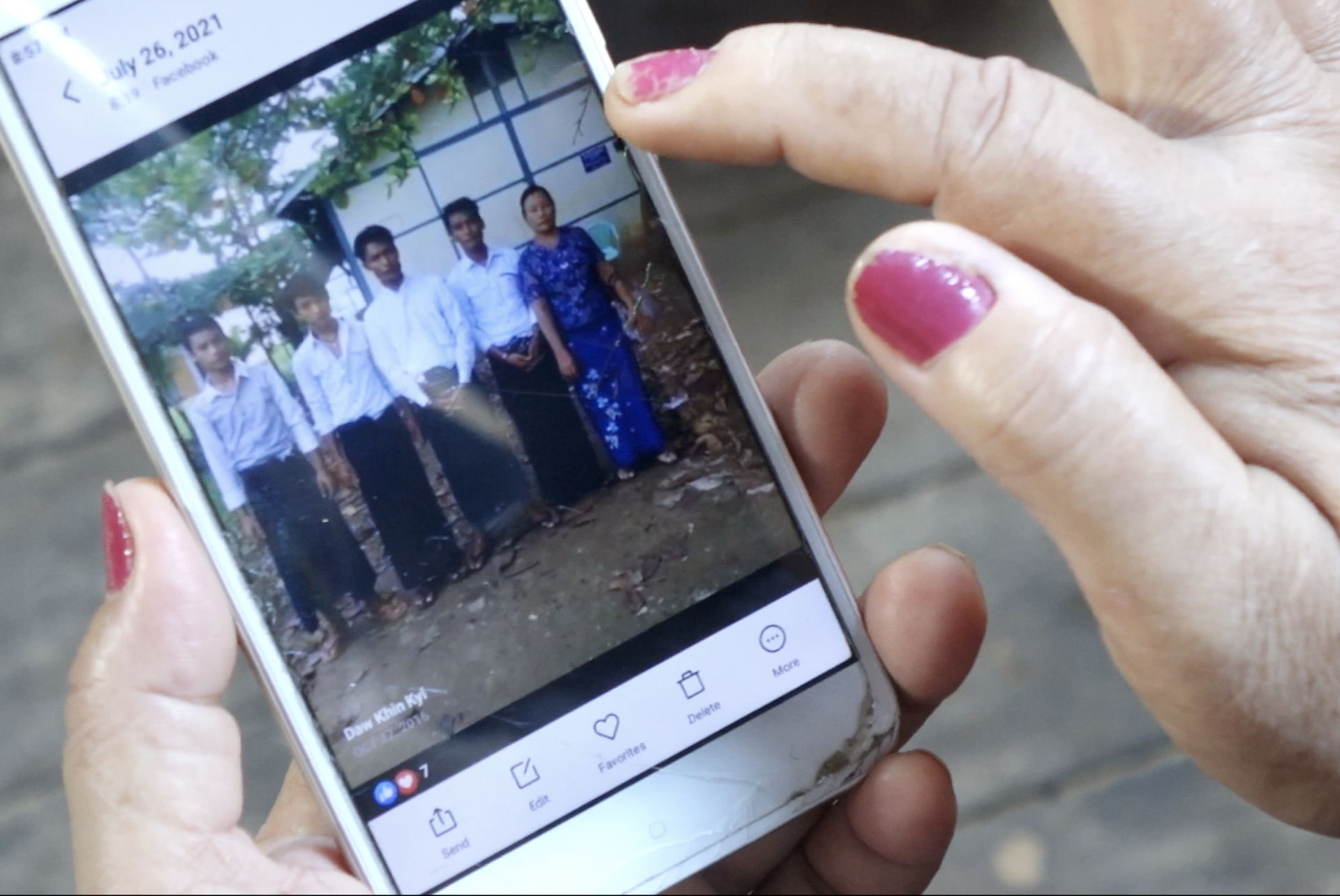 The twins
When Thu Zaw Kyi Win and Naing Zaw Kyi Win joined forces in the early days of the anti-coup movement, they also counted a third brother among their closest comrades.
Yan Naung Kyi Win was working as a tattoo artist near Shwepyithar's Amoe Gyi bus station before the turmoil began. Just 22 years old, he already had a history as a student activist.
According to a former central committee member of the All Burma Federation of Student Unions (ABFSU), Yan Naung Kyi Win served as chair of the Shwepyithar Township Student Union from 2017 and became president of the township's executive team of the Basic Education Students Union in 2018.
"He was dead set on destroying the dictatorship from the time he started working with us. I'm very worried about him now that he's being detained," the former ABFSU official said.
Yan Naung Kyi Win was arrested in Bago on April 16 and is currently being held in Bago Prison.
Despite being his identical twin, Yan Naing Kyi Win, the fourth brother, could not have been more different from Yan Naung Kyi Win, at least in terms of his political orientation.
Unlike his brothers, Yan Naing Kyi Win kept himself aloof from the unrest that has swept across the country since February. He preferred to focus on his phone and computer repair business in Hlaing Tharyar Township.
But his apolitical attitude did little to protect him when, in July, he was arrested while visiting his mother. As Thu Zaw Kyi Win later learned, he has since been charged with incitement under Section 505a of the Penal Code.
"They accused him of taking part in the protests and arrested him. I think they mistook him for one of us," said his oldest brother.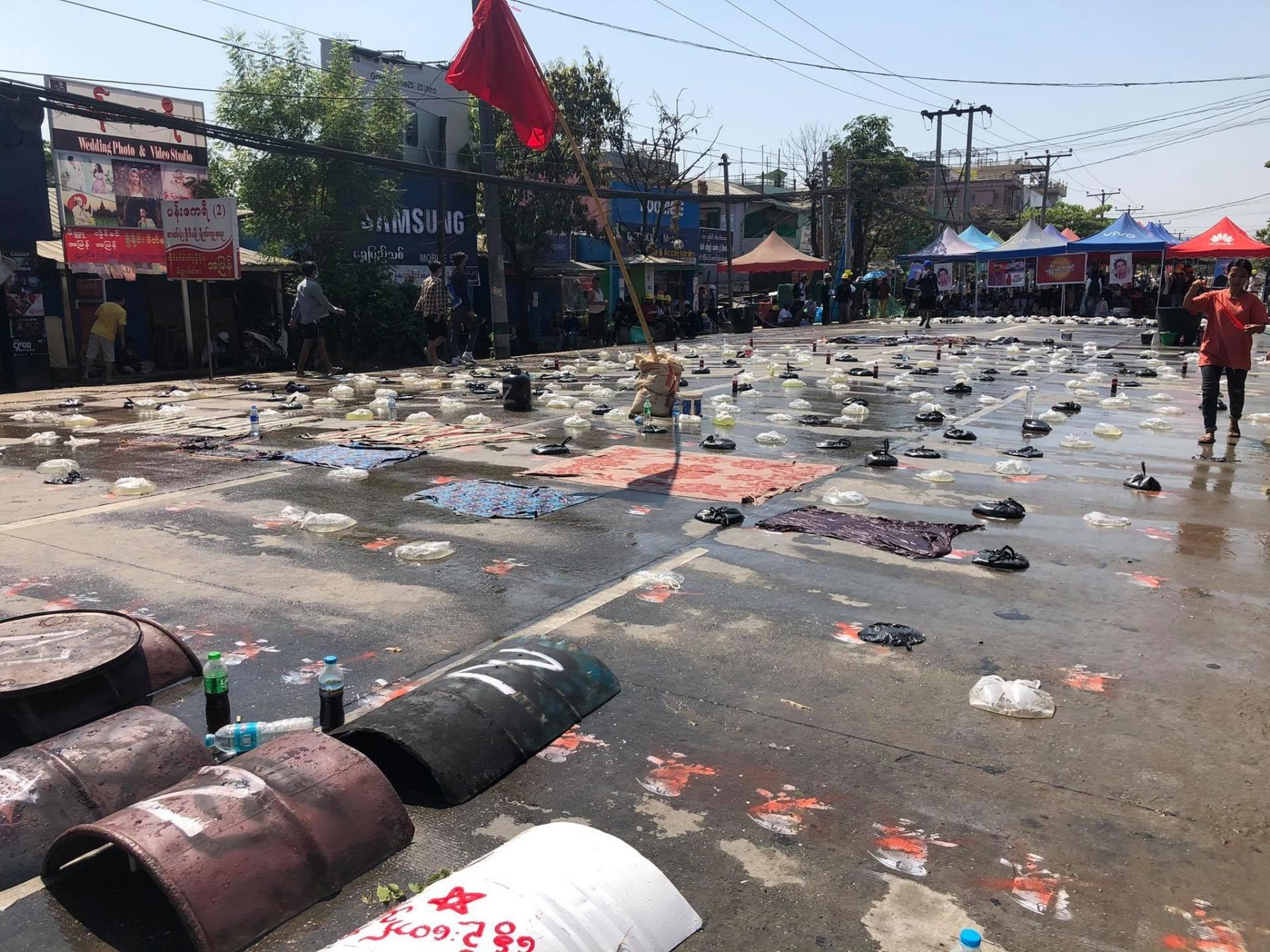 Targeting families
According to Bo Kyi, the associate secretary of the Assistance Association for Political Prisoners (AAPP), such unjustifiable arrests are not simply a matter of guilt by association. Targeting family members has always been one of the military's ways of punishing its opponents, he explained.
"The military has not changed. In the past, they would often arrest the father if they could not find the son. But now they're doing it even more than before," he said.
But the regime doesn't just lock up relatives of activists—it also ensures that families suffer in other ways, as well.
"Sometimes they fire family members from government jobs if someone in the family is politically active. And they will make it impossible for children of activists to study abroad," he said.
As a mother deprived of the support of her sons in a time of desperate need, Khin Kyi is like millions of others in Myanmar who are struggling to survive under the rule of an army indifferent to the needs of ordinary citizens.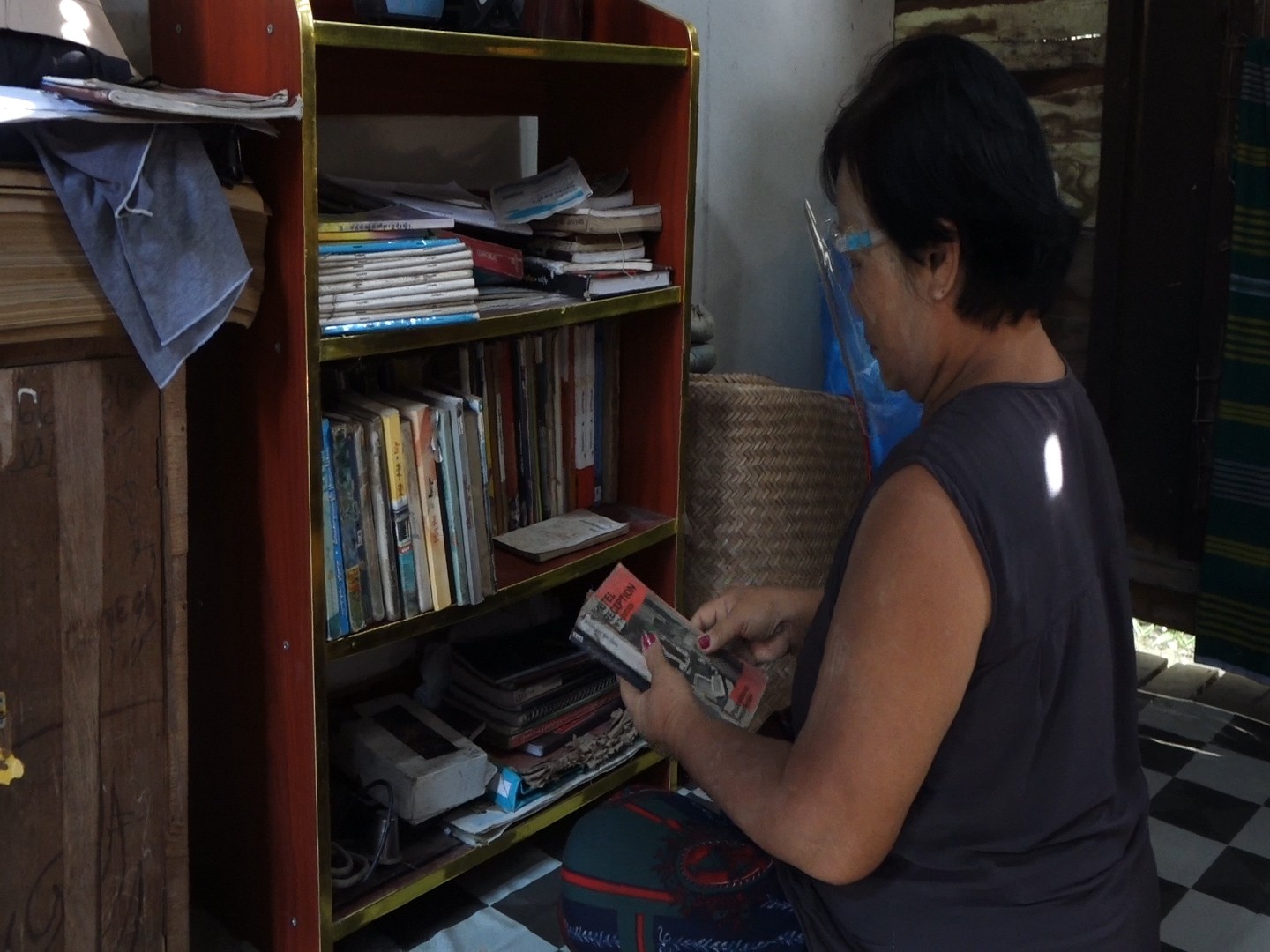 For Thu Zaw Kyi Win, who is as powerless to help his mother as her other three sons who are now behind bars, knowing how much she must be suffering is perhaps the bitterest pill he has had to swallow.
But even now, he remains convinced that the day will come when the people will prevail over their oppressors, and his family will be reunited.
"We will make sure to meet up at Mom's house again, just like old times," he says, with hope in his eyes.
Source: Myanmar Now