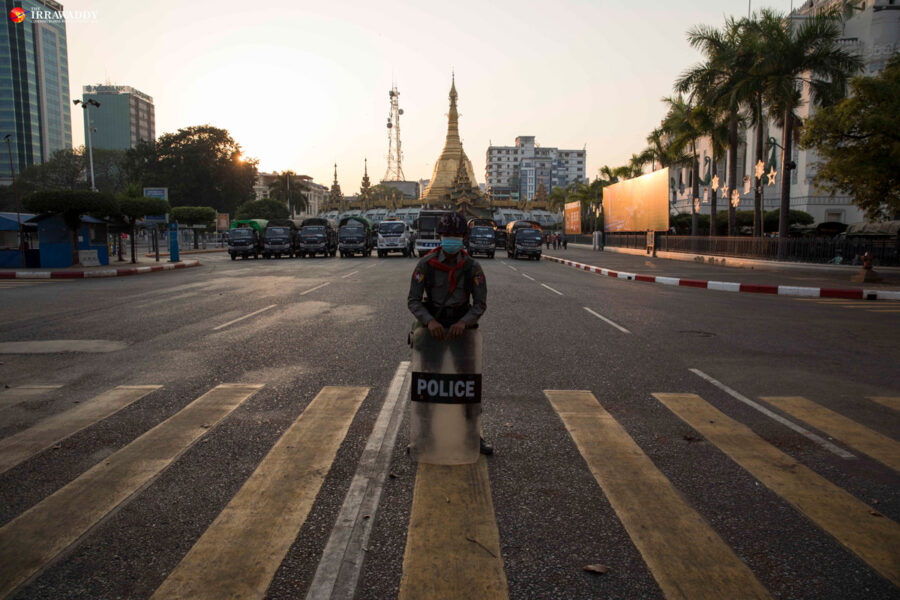 The UN's top humanitarian official in Myanmar said on Thursday the country's people are living in "a severe crisis," with a level of poverty not seen for at least 20 years.
In a virtual briefing for UN correspondents, Andrew Kirkwood said the number of people in the country needing aid has tripled to 3 million since the military takeover on Feb. 1, while a total of 20 million are living in poverty, or nearly half the population, AP news reported.
Speaking from Yangon, Kirkwood said the crisis is the result of increasing communal strife, the military ouster of the country's democratically elected government and the coronavirus pandemic, which saw "a devastating third wave" of infections this summer.
"So, effectively, what we have here is a crisis, on top of a crisis with yet another crisis on top of that," he said.
Since Feb. 1, Kirkwood said, the UN food and cash assistance program has reached more than 1.4 million people in rural communities all around Myanmar as well as in some urban and semi-urban centers.
"We are saving lives. We are making a difference," Kirkwood said. "But we're also quite frustrated that these numbers aren't higher and that we aren't able to reach all of the 3 million people who we know need urgent humanitarian assistance."
The acting UN humanitarian coordinator in Myanmar cited "significant operational challenges" including roadblocks and travel in the country, pandemic restrictions, and overall insecurity. He called on all parties "to use their influence to facilitate the safe and unhindered access for humanitarian workers and also our humanitarian supplies."
Kirkwood cited serious underfunding of the UN appeal as another key factor.
"We have requested a total of [US]$385 million to reach those 3 million people this year," he said. "Today, we've received about a third of that. And that means we have a funding gap of roughly $250 million. And that means in turn that we won't be able to reach everybody who needs our assistance."
Kirkwood also called on parties to the conflict to "depoliticize our humanitarian and COVID-19 response efforts."
"Emotions are running very high here," he said. "Many people are frustrated, and some people frankly confuse the delivery of humanitarian assistance with taking sides in the conflict."
Armed clashes and military operations have been taking place in the countryside almost daily, and the number of People's Defense Force groups is increasing in Kayah and Chin states as well as in Sagaing Region.
Source: THE IRRAWADDY