Soldiers shot and killed a Baptist pastor then cut off his finger, apparently to steal his wedding ring, amid clashes between anti-junta fighters and the military in the Chin State town of Thantlang on Saturday.
Pastor Cung Biak Hum, 31, was among a group of residents who came outside to put out fires that started when junta troops shot artillery shells at the town.
He was shot twice in the chest and his body was found an hour later with his left ring finger missing, said Reverend Dr Lal Uk, the chair of the Thantlang Association of Baptist Churches.
"We believe they cut off the finger to get his ring but we are not exactly sure of it," the reverend said. "I think it is his wedding ring. The finger was cut off from near the base. Otherwise the ring couldn't be taken easily."
Cung Biak Hum's funeral was held on Sunday morning. He is survived by his wife and two young sons.
The fires he was trying to put out destroyed at least 18 homes and a government building, residents said.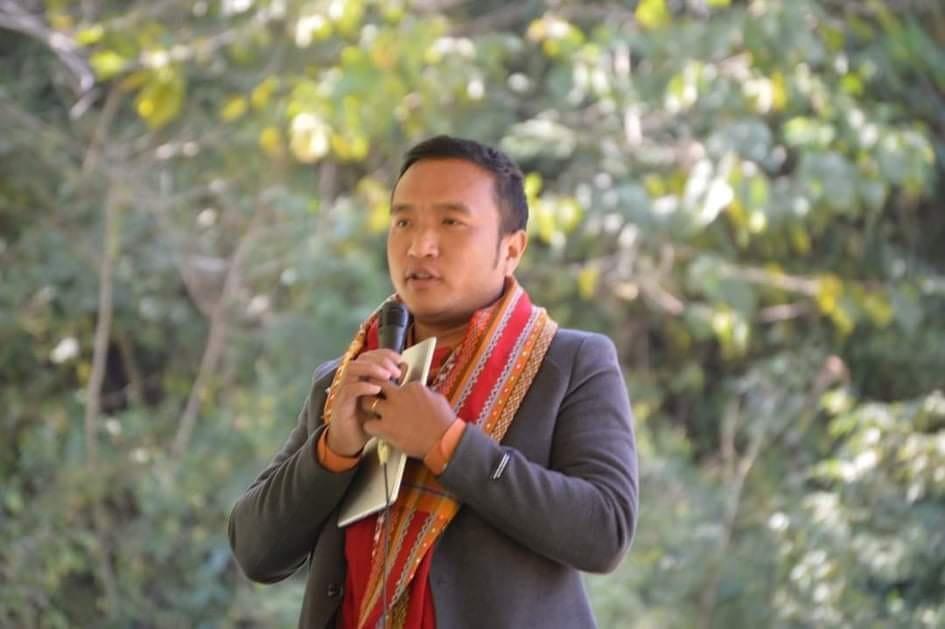 The killing happened on the same day that the Thantlang branch of the Chinland Defence Force (CDF), along with forces from the Chin National Army (CNA) clashed with junta soldiers.
The CDF said in a statement that it killed 30 soldiers and suffered no casualties on its side. Myanmar Now was unable to verify this with residents.
Junta forces have been attacking civilian targets since September 11, when a joint force of the CNA and the CDF overran a military outpost in the village of Lungler in Thantlang Township, a Thantlang local told Myanmar Now.
"The soldiers from the army base in the town have been firing like they're in a battle," he said. "There is a hill near Thantlang and they have been firing from there. There is a police post in the town as well and they opened fire from there too."
"They're the real terrorists. They don't hesitate to kill the civilians. We, the Chin people, can't surrender anymore," he added.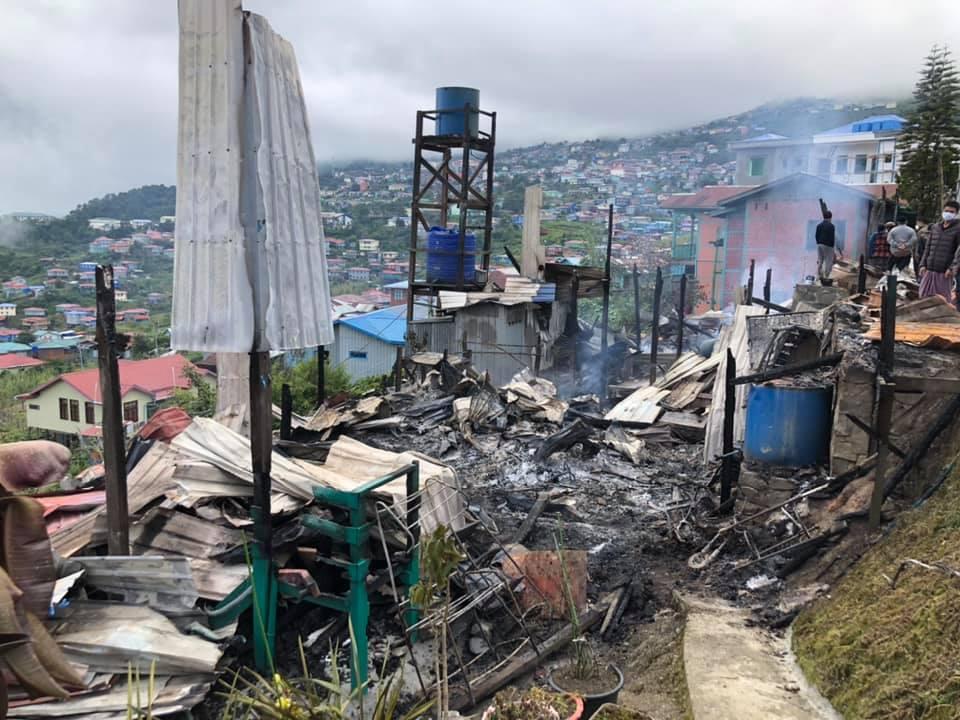 Later on Saturday night, another hour-long clash between the military and the CDF was reported in the state capital of Hakha, 35 kilometers from Thantlang. At least three people were injured and a house was set ablaze by artillery fire from the junta's side, according to Chin State-based media.
The Falam-based Chin Baptist Convention on Sunday condemned the junta's "barbarous" attacks on religious buildings and property in the state, saying soldiers had occupied churches and ransacked churches.
"We condemn the actions of the Myanmar Tatmadaw, which could create religious and racial conflicts that are far worse and more complicated than current political conflicts," the convention said in a statement.
Tom Andrews, the UN human rights envoy for Myanmar, called for foreign powers to pay closer attention to the situation in the country.
"The murder of a Baptist minister and bombing of homes in Thantlang, Chin State are the latest examples of the living hell being delivered daily by junta forces against the people of Myanmar. The world needs to pay closer attention," he tweeted. "More importantly, the world needs to act."
Source: Myanmar Now