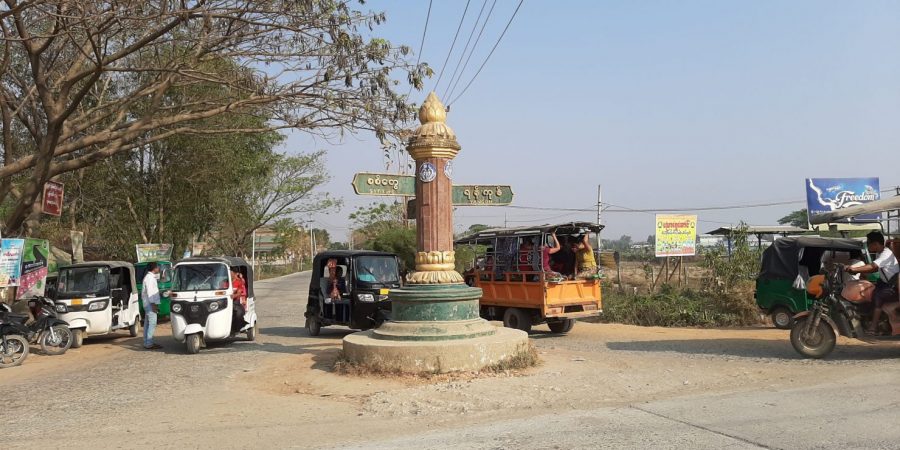 Myanmar's military has warned Muslim village leaders in Kyauktaw Township, Rakhine State, not to complain to the ethnic Rakhine armed group, the Arakan Army, and its political wing the United League of Arakan.
The AA and Myanmar's military engaged in heavy fighting for almost three years, with the military suffering heavy casualties and leaving hundreds of thousands of civilians displaced. But the fighting ceased in November 2020.
Following the Feb. 1 coup, the AA has asserted its political control across much of Rakhine State, appointed political affairs officers and began making administrative decisions. It has since taken a grip over judicial decisions.
A village leader, who asked not to be named, said the commander of military's Light Infantry Battalion 375 summoned administrators and community representatives from five villages – Pikethe, Pauktaw Plaung, Guppi Htaung, Shwe Lai and Pauktaw-Taung Oo – to its headquarters on September 6 and were told not to complain to the AA.
"They told us to file complaints with the police or general administrative departments and not the AA. If they cannot help, they told us to speak to the military," he said.
The village leader said the commander of the battalion and Military Operations Command 9, based in Kyauktaw, attended the meeting. He said they were told the AA does not form a legitimate government.
AA chief Major General Twan Myat Naing told an overseas-based media group last month that the group is taking legal advice about exerting executive and judicial control in Rakhine State. He said there are also plans to administer Muslim villages.
Kyauktaw's Muslim villagers said their representatives are solving administrative issues as the police are not taking responsibility for any crimes.