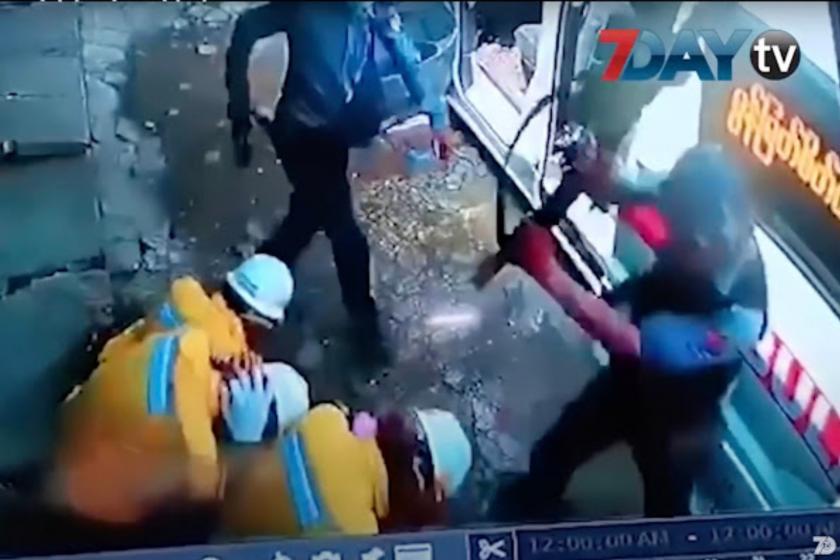 A group of at least 10 soldiers raided the office of the Myoma Metta Social Relief Association in Hlegu Township, Yangon on Thursday night, arresting four people and confiscating two ambulances belonging to the group.
A source close to the organisation told Myanmar Now that they did not know why it had been targeted.
"The junta's troops said that the four people were taken away because they had 'a few questions' to ask them," the source said.
The individual added that the identities of the four detainees and their whereabouts were still unconfirmed.
The Myoma Metta Social Relief Association formed as a charity in August of last year due to the effects of the Covid-19 pandemic. Their work includes organising the transport of sick patients to hospitals and clinics, distributing face masks and spraying disinfectants to kill the virus.
Myanmar Now repeatedly called the Hlegu Township police station on Friday for further information about the arrests, but the calls went unanswered.
The junta has repeatedly targeted those working with social outreach organisations in the crackdowns since the February 1 coup.
On March 3, video footage of police beating charity workers in Yangon's North Okkalapa Township went viral online.
Four uniformed volunteers with the Mon Myat Seikhtar Elderly Care Association were pulled out of an ambulance by police, then kicked, beaten, and struck with rifle butts. Shots were also fired at the ambulance during the incident.
The four volunteers were detained at Insein Prison and released on March 24 with around 700 prisoners.
On March 14 and 18 respectively, Wai Phyo Aung, a 19-year-old volunteer who rescued patients in Yangon's Hlaing Tharyar Township, and Thinzar Hein—who was treating injured protesters in Monywa–were shot dead by the junta's troops.
The Assistance Association for Political Prisoners said on Friday that at least 1,062 people had been killed by the military council since the coup and at least 6,364 people remain in detention.
The junta has often dismissed these figures as exaggerated, claiming that the death toll is in the low hundreds.
Source: Myanmar Now