More than 500 people have this morning attended the funerals of three people shot and killed by security forces in Yangon's North Okkalapa Township on Wednesday. The crowd chanted, gave the three-finger salute and sang the revolutionary anthem "Ayay Kyee Pyi" to salute the fallen heroes.
The funerals for Ko Phoe Chit, 22, Ko Zwe Htet Soe, 26, and Ko Arkar Moe, 25, were held together at Yayway cemetery in Yangon. In the photo below, Zwe Htet Soe's family members stand over his coffin, which was later draped in a National League for Democracy flag.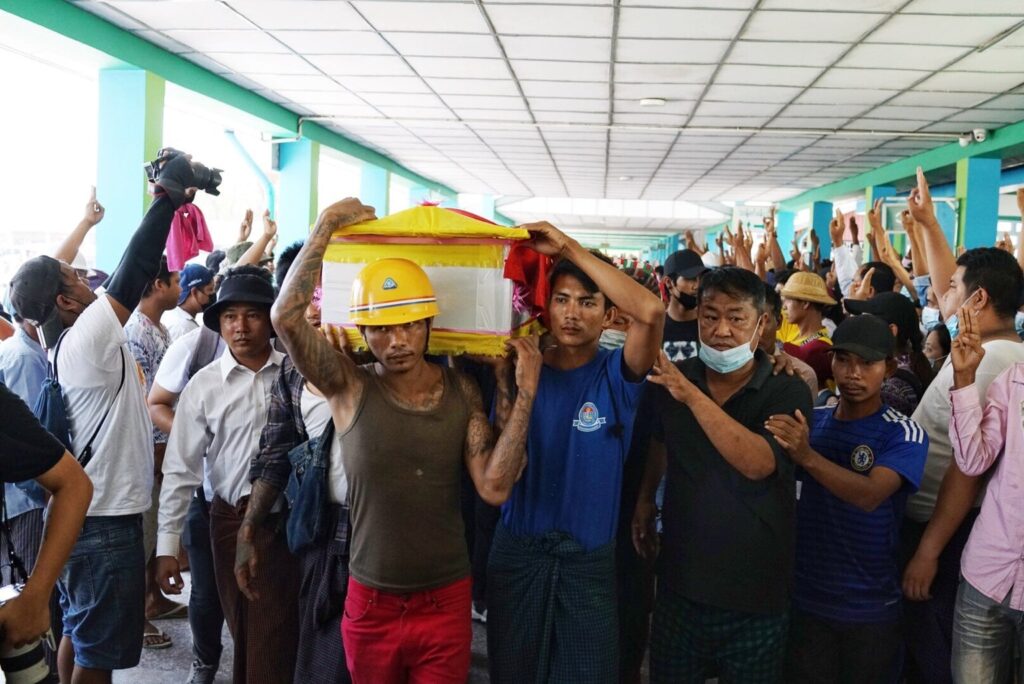 At least seven people died at North Okkalapa on Wednesday. The remains of one man have been transferred to Ayeyarwady Region, while three more funerals will be held at Yeway on Sunday. They were among at least 17 deaths nationally that day, but the full toll is still not clear.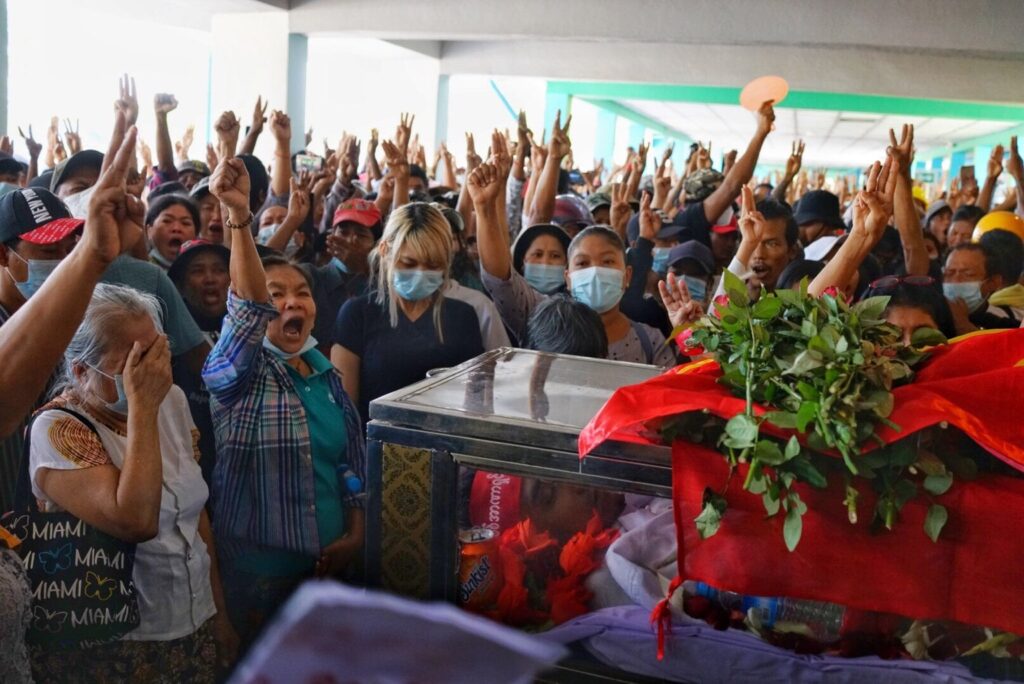 Source – Frontier Myanmar
Original Link – https://www.facebook.com/frontiermyanmar.net/posts/3033084900301684