Protesters gather behind a makeshift barricade on Butaryone Road near Insein Road in Hlaing Township this afternoon. The atmosphere was mostly festive, as police made no attempt to remove them today.

Further south, though, security forces had dispersed protesters from Ywarma Kyaung Street near Baho Road and bulldozed their barricades. They then headed north and removed demonstrators at the corner of Butaryone and Baho roads by firing stun grenades, tear gas and rubber bullets.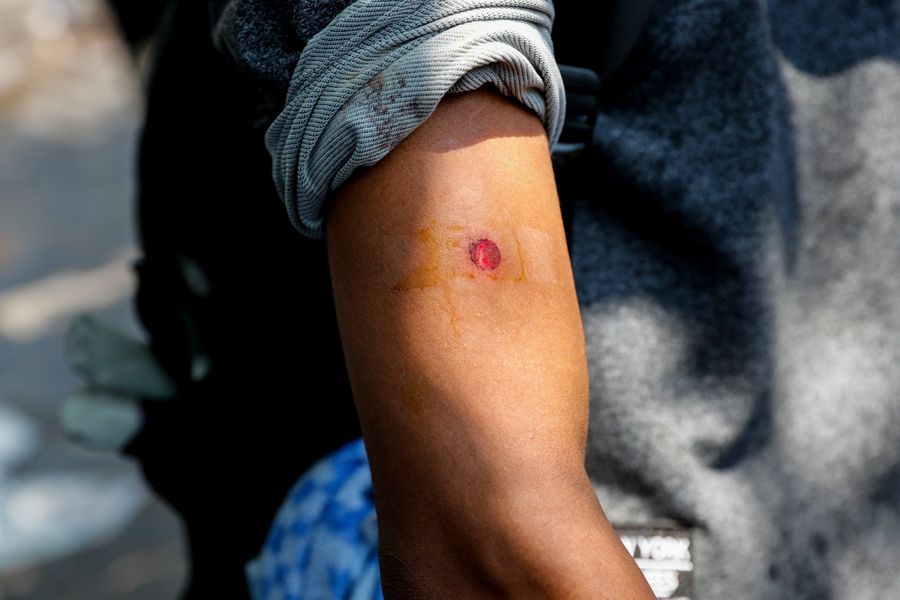 A Frontier reporter heard four explosions, probably from stun grenades, at this time. "They saw people in the ward. They shot tear gas and threw sound grenades," said a resident in their 40s. "I think police did it to scare people." One young man was hit by a rubber bullet.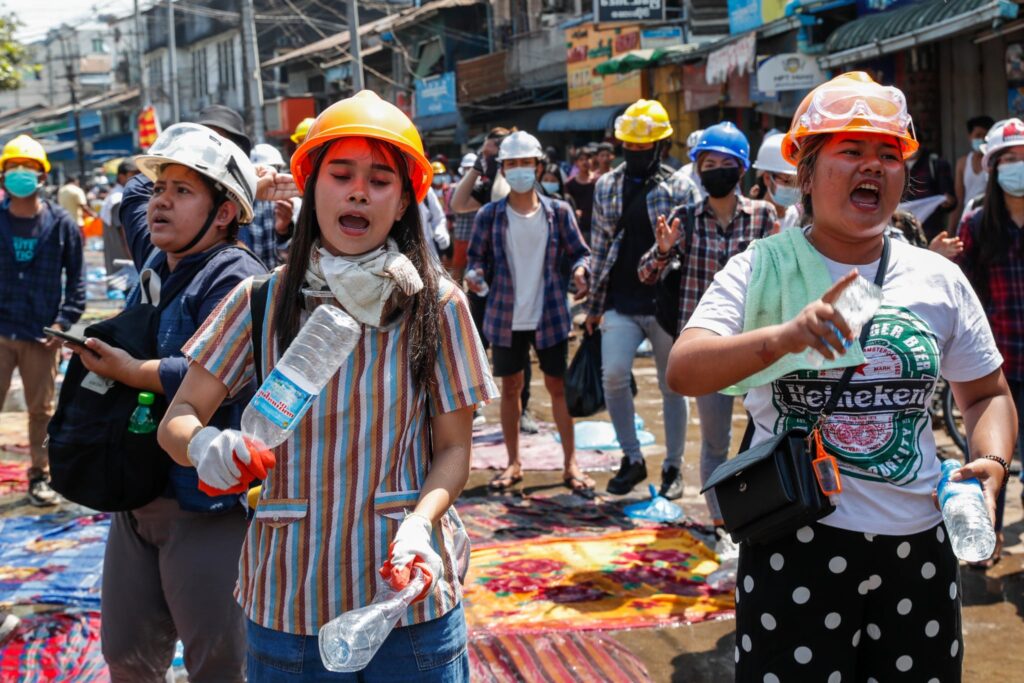 After removing the barricades at the Butaryone junction on Baho Road, the police headed north along Baho Road to Than Street bus stop. Protesters simply waited for them to leave and returned to the junction. At around 3pm, the protesters went home.

Source >>> Frontier Myanmar
Original Link >>>
https://www.facebook.com/frontiermyanmar.net/posts/3033081300302044